We are open for Lunch and Dinner from Tuesday to Saturday.
Lunch from 12.30 and Dinner from 6pm
To make a reservation, please book using the ResDiary box below.
Otherwise, call the restaurant on 0207 221 9225 or via email at restaurant@sallyclarke.com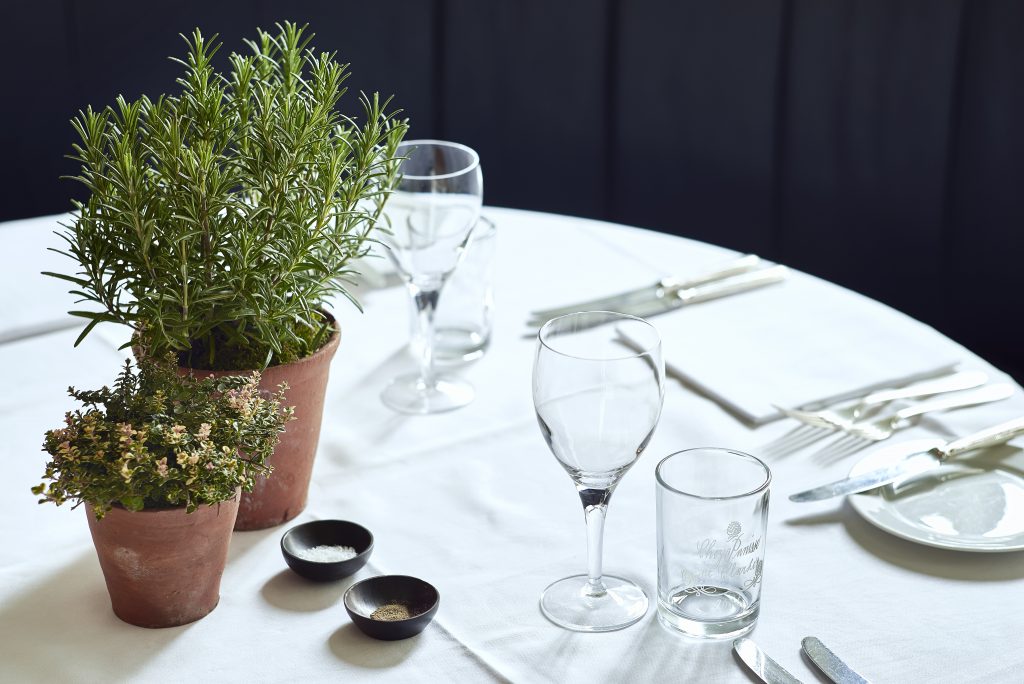 ABOUT
Since mid July, the Restaurant has been fully open, welcoming customers into our dining rooms (and at our 3 little pavement tables outside) and our staff continue to follow all the COVID-aware hygiene protocols.
Whilst most of our guests prefer to wear their mask on arrival, we no longer make it mandatory, however we offer hand sanitiser both at the door and in the bathrooms, and tables are sanitised after each meal.
Paul, and Taddeo look forward to welcoming you at the door, and Michele and Gab continue to work their magic at the stoves. Â Fresh pasta, autumn truffles, grilled veal, summer salads, ice creams and sorbets are all there ready for you. Â We are so happy to be doing what we know best – serving you and looking after you – in body and soul!
Happily we are also able to open up our beautiful Private Dining Room and we have already received enquiries for wedding parties, anniversaries, birthdays and simply 'no excuse at all' sort of parties, so if you have a date in mind and would like to talk to us about our Private Dining, please email: restaurant@sallyclarke.com
Each event is planned on a bespoke basis, we arrange your set menu around what you would like to offer your guests (Michele and Paul will suggest menu options to you); and the choice on the wine list is endless as you may know!
Colin visits the Flower Market each week, and will choose the perfect floral selection for you – depending on the colour scheme you have in mind.
Contact and Directions
124 Kensington Church Street London W8 4BH
Parking: Residential and pay & display
Tube: Notting Hill Gate or High Street Kensington
Bus: 27, 28, 328, 452, 52 and 70
Open in Google Maps
Privacy Policy