November 10, 2016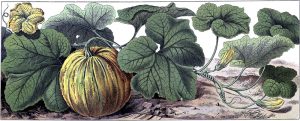 Having swept away the carved pumpkins and fake cobwebs we have now taken a deep breath to steady ourselves for the up coming weeks ahead …
Thanksgiving has always had a special place at Clarke's ? not only because we have so many US and Canadian visitors arriving at our doors throughout the year, but also because whilst I was living and working in California, I learned to appreciate and love its all-encompassing, all-embracing nature.
On Thursday 24th November, the restaurant will be serving a three-course menu brimming with festive cheer including Rhug Estate organic turkey roasted with chestnuts, cranberries and pumpkins, and for dessert, what else but the wickedly more-ish brownie with our famous Jack Daniels ice cream, priced at £45 per person. For those who prefer a more varied menu, we will of course also be offering beautiful salads, soufflé Suissesse, risotto, sea food, roasted ?sh, fowl and meats and much more.
We know that many of you miss Clarke's on a Sunday when we are normally closed – so this year we will be open for four Winter Warming Lunches from noon onwards. Put these dates in your diary and call to reserve or make a booking online. November 20th and 27th and December 4th and 11th.
Across the road, the shop is already festooned with festive-ness! Come in and browse, make mental notes for your festive shopping or just do it! Our Thanksgiving and Christmas lists will be on hand as aides memoire – all you will need to do is ?ll in the gaps and leave it with us ? we will do the rest!
For those of you who wish to give a beautiful Clarke's hamper as a gift this year, you may choose from either our new very smart hessian bag – black with grey script – or a wicker basket with lid. Both will be ?lled with festive tissue paper and ribbon. You may either choose your own array of items in a bespoke way, or ask us to create a selection for you. We are able to arrange delivery and / or postage if you are unable to collect.
We have been getting ready for Christmas almost all year! Mincemeat has been marinating; cakes, both large and individual, were made in the summer, then soaked in brandy, and have now just been wrapped in freshly made marzipan (the REAL THING) and ?nally the soft velvety icing. Find them on our shelves in a special new box and wrapping. Our fragrant ?g salami is sitting wrapped and ribboned, and the fabulous new panettone from Puglia are winging their way through customs as I write.
At our Bakery in north Kensington, the mince pies are being made round the clock ? and we are de?nitely going to beat our 2015 record of 26,000. We were judged Best Mince Pie last year by the Financial Times so look out for more accolades this year! The new batch of vin d'orange will be bottled, waxed-topped and labelled soon – what could be a more perfect tipple for sharing around the Christmas tree with friends and family?
In the fridges you will ?nd new temptations to consider for your holiday-time menus – such as Scotch Fillet of Beef Wellington, Braised Lancashire duck with orange and rosemary, Fish and Shell?sh pie, Risottos and Pâtés.
We will also be offering Mrs Goodman's goose and turkey ? all ready for the oven, with cooking instructions attached. A delicious variety of vegetable accompaniments will be available too, from pommes dauphinoise to roasted root vegetables to grain salads galore. All the trimmings will be there for you to choose from: cranberry sauce, pear-cranberry relish, our homemade mustards, chutneys, tempting jams from the fruits of the
summer and much more.
For those who cannot do without chocolate, we have lots on offer! Our own amazing truffles are still rolled and dipped by hand and will be wrapped this year with beautiful deep claret ribbon – in small, medium and large boxes. The dark and white chocolate slabs will be covered in dried fruits and nuts and broken in shards.
Don't forget to pre-order croissants and pains au chocolat for your breakfasts, and breads, rolls, cheese straws, muf?ns and tea breads made in our bakery ? they have a knack of running out at these busy times!
Wishing you a very happy run-up to this busy time of year – and if you allow us to help you a little along the way, we may even be able to make it a joy!
Sally
Shop opening hours:
Monday ? Friday?8am ? 8pm???Saturdays?8am ? 5pm???Sundays??10am ? 4pm
We shall close for Christmas on Friday 23rd December at 7pm
Between Christmas & New Year:?
Wednesday 28th to Saturday 31st December inclusive??10am ? 4pm daily
We then re-open after New Year on Thursday 5th January 2017 at 10am
Restaurant opening hours:?Monday – Saturday??Breakfast, Lunch &?Dinner as normal
Sunday lunch on November 20th and 27th, December 4th and 11th – see above. We shall close for
Christmas after lunch on Friday 23rd December and will re-open on Thursday 5th January 2017
www.sallyclarke.com