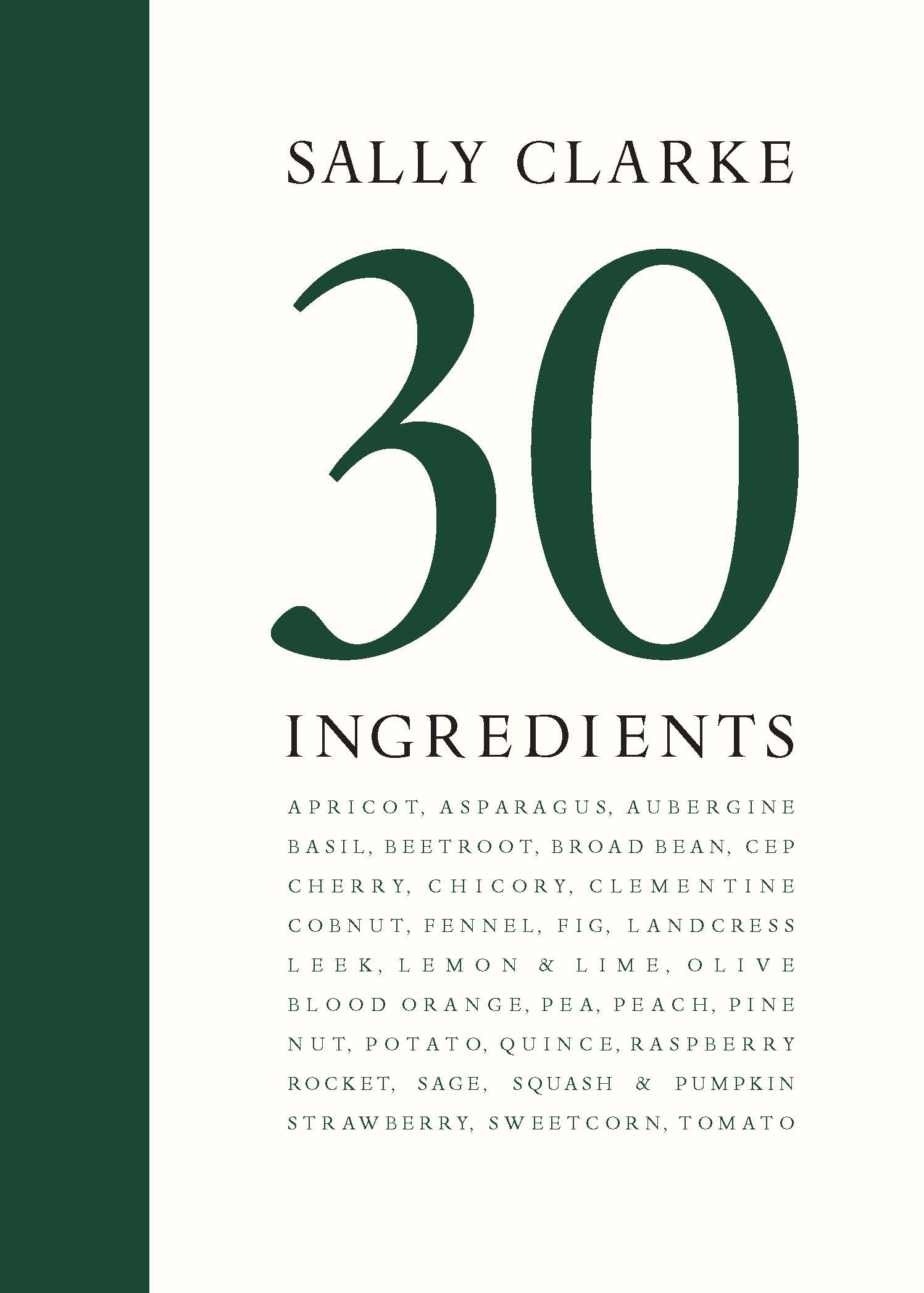 Buy book
Sally Clarke: 30 Ingredients
Hardcover: 288 pages, 92 colour reproductions. Published 2015
In her latest book, written to celebrate 30 years of Clarke's restaurant, Sally has selected her favourite 30 ingredients to create vibrant but uncomplicated dishes.
I love Sally's unerring, instinctual ability to make each ingredient shine
– she is a purist, and has a very unique aesthetic. This book is a beautiful
meditation on these thirty fruits and vegetables, showing Sally's deep
understanding of seasonality, ripeness, and the farmers who take care of
the land.
– Alice Waters
Sally Clarke is a legend and has changed the way we think about food
with her restaurant, bakery and shop (my partner Rose used to stop
there on her way home from the River Café). 30 Ingredients is beautifully designed, generous, interesting and warm – all you would expect from a legend.
– Ruth Rogers
Sally Clarke has always adored and revered her best beloved ingredients
and, here, she compels them to sing out loud.
– Simon Hopkinson
If you only buy one cookbook this year, it should probably be this one
– Telegraph Magazine