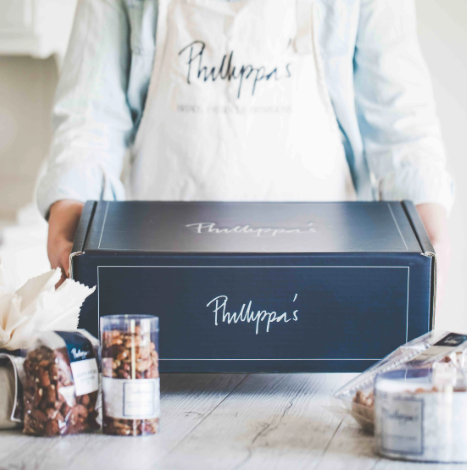 Hampers to
Australia
Our friends Phillippa Grogan and her amazing
team of chefs and bakers offer an extensive range
of hampers that can be delivered to someone you care
about in Australia. Since 1994, Phillippa has had a vision
to create a bakery and provisions shop where everything
was made by using traditional, time-honoured recipes
and techniques with the best ingredients available.
  
No shortcuts, no tricks – just
delicious award-winning
food that is traditional, handmade and natural.
.