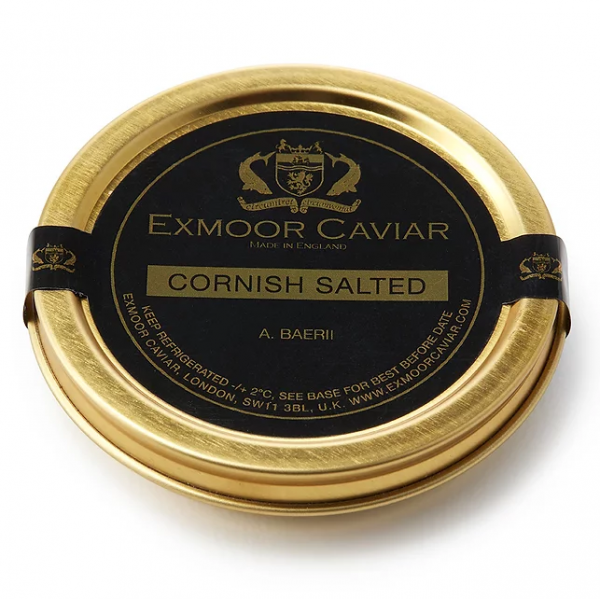 Exmoor Caviar with Cornish Sea Salt (30g)
£55.00
Exmoor Caviar an exquisite product, it is rich and creamy with a nutty finish. Made in England using Cornish Sea Salt which supports and celebrates the natural flavours and richness of the roe, Exmoor Caviar has a wonderfully unique mineral flavour. Sturgeon Species: Acipenser Baerii.
Caviar Pairing Notes:
Exmoor Caviar is best served and enjoyed simply, it pairs beautifully with great British seafood such as fresh lobster, crab and scallops. A super summer treat with fresh asparagus too.
Available for pre-order